Holiday House 2023 | Past Events | Partners & Sponsors | Artists | Charities
House and techno music enthusiasts curating unique charity events and cultivating a community of givers.
We bring people together through a shared love for music and empower them to make the world a better place.
100% of proceeds are always donated to charitable nonprofits and causes.
GET INVOLVED!
If you are a music lover and would love to give back, join us! Complete the form below for the latest updates. Email us at info@socialsessions.org with any questions.
UPCOMING EVENTS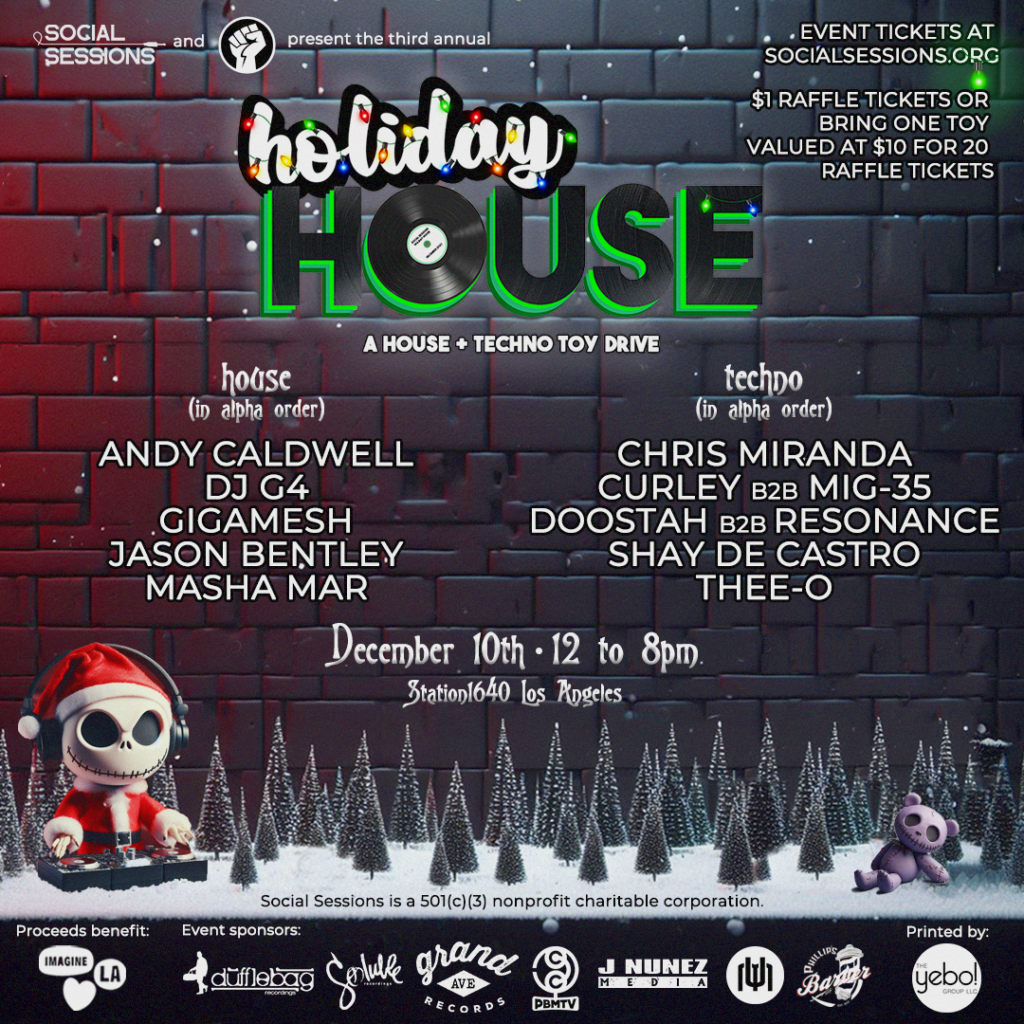 PAST EVENTS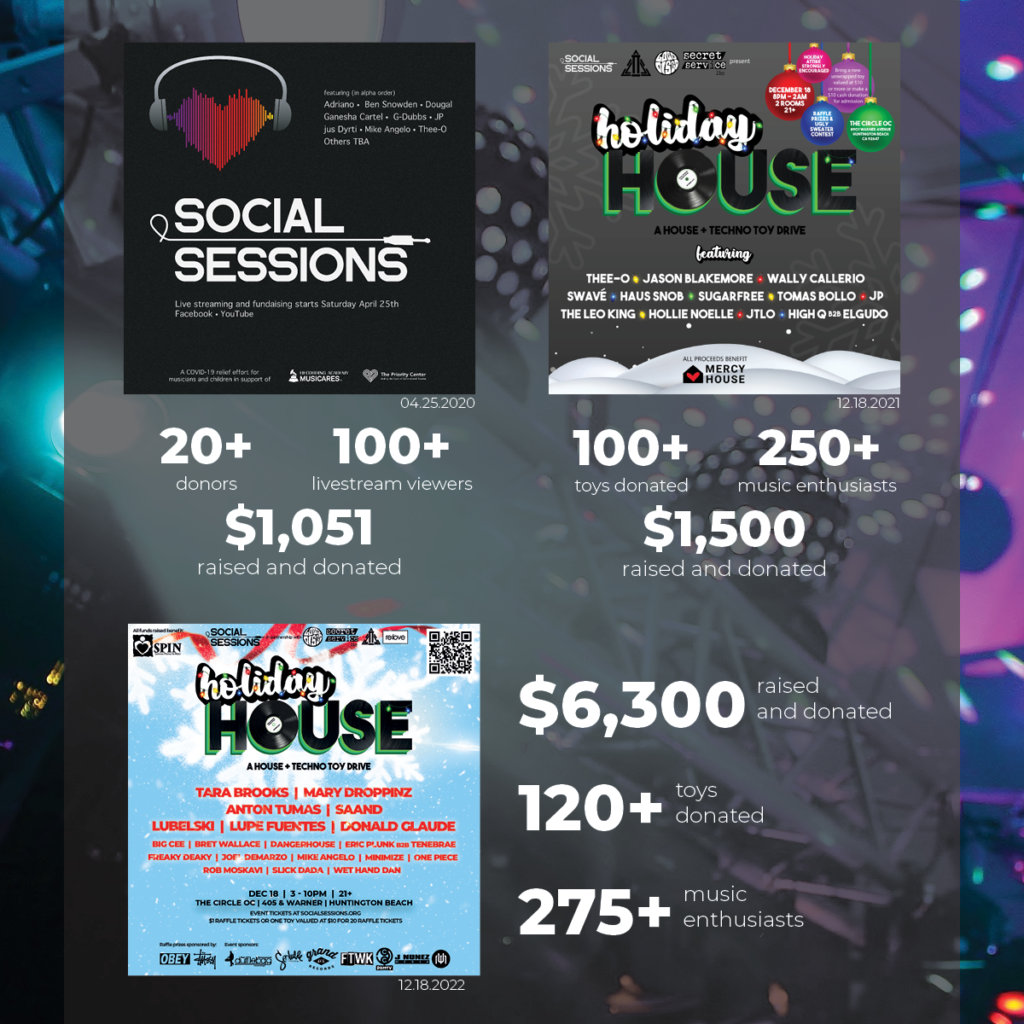 For more information, contact us: